Contact Us

We can be your first point of contact for Obstructive Sleep Apnea treatment in Jacksonville. Contact us for information about Snoring and Sleep Apnea Appliances.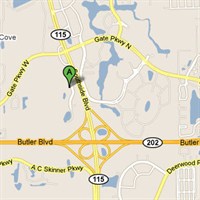 Cosmetic Dentist Jacksonville - Richard C. Caven DMD
8708 Perimeter Park Boulevard Suite D
Jacksonville, Florida 32216
(904) 645-3366
Click here to download my vCard
For more information and reviews from people right here in Jacksonville, view our Google Places page.